COME ENJOY OUR NEW HAT BAR EXPERIENCE!
The Arena Cantina is now offering our very own custom Hat Bar - a fun experience for you and your friends! Come in, pick your favorite hat, choose from ribbon, feathers, hat pins, charms, accessories, etc. that fits your personality and create the custom hat of your dreams. We offer several different Hat Bar packages for you to choose from. Packages listed below.

Walk-ins welcome, however if you'd like to book a Hat Bar party please email us at tac.hatbar@gmail.com or fill out the form below!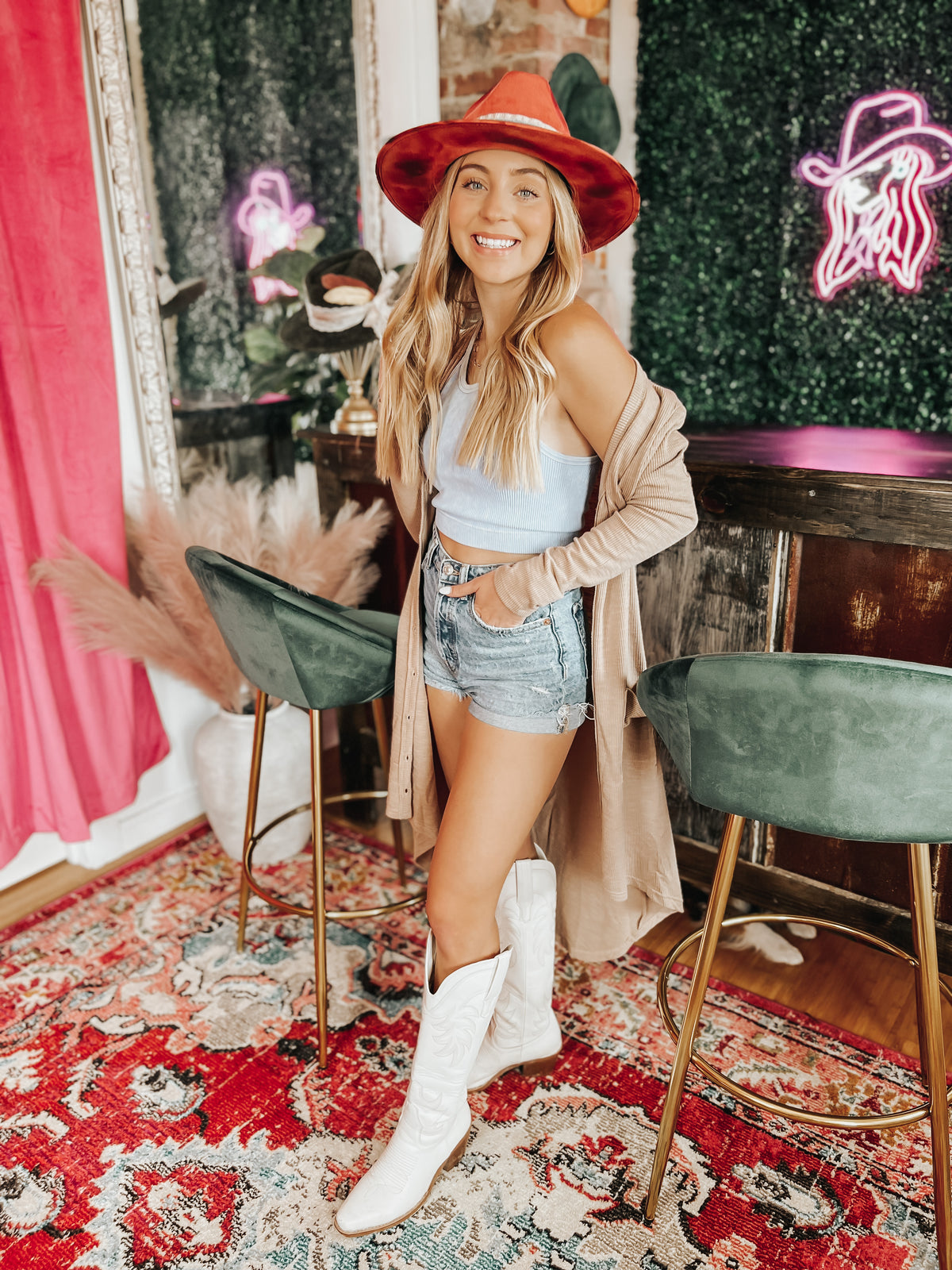 HAT BAR PACKAGES
Our goal for opening The Hat Bar is to provide an unmatched experience for our customers and we hope you love your experience with us!

Starting 10/1/2023 hat prices will vary based on hat & brand and will no longer be included in hat bar packages.

George Strait $75 - includes 2 hat brands, 2 feathers, 2 ribbons, and 1 card.

Loretta Lynn $100 - 3 brands, 3 ribbons, 3 feathers, 2 cards, hat pins, and dried florals.

Dolly Parton $125 - in true Dolly fashion with this package we're going all out! Unlimited hat customization including calligraphy.

John Wayne Party Package! Come in to our hat bar to celebrate any and all occasions! 5 party people minimum, complimentary mimosas, party host receives 30% off hat bar, entire party receives 20% off in store purchases & free hat branding, a party playlist, and a guaranteed fun experience!

The Arena Cantina Gives Back - Giving back to our community is important to us. When you book a hat bar party, the host can choose to donate 10% of their party proceeds to a local business / school / organization, etc.! Ask your bar-tender (hat stylist) for more info!